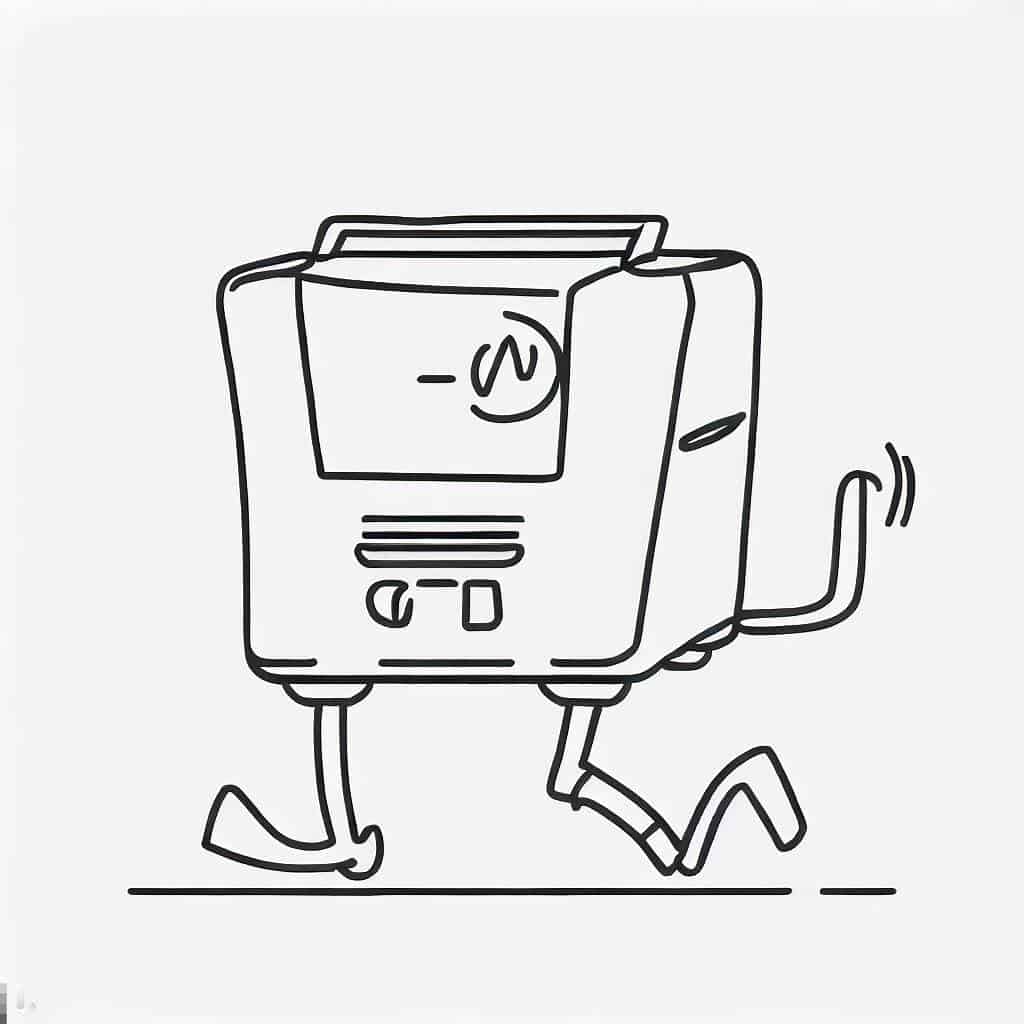 Understanding the ins and outs of portable generators can be overwhelming, especially with various types, features, and power options available. This ultimate guide is designed to simplify the process by providing essential information about different generator models, their uses, advantages, and disadvantages.
We'll also share tips on choosing the right portable generator that suits your power needs and provide maintenance and safety advice for optimal performance.
Key Takeaways
Portable generators come in different types, including conventional, inverter, and solar-powered generators.
To choose the right portable generator, assess your power needs, consider fuel options and safety features
Regular maintenance is critical for proper functioning and safety while using a portable generator.
When choosing a portable generator, deciding factors include power output, fuel type, noise level, and safety features.
Portable Generators 101
Portable generators are versatile machines used in various settings, including camping trips, power outages, and construction sites.
Definition And Types Of Portable Generators
Portable generators are versatile internal combustion engines that supply temporary electrical power during an outage. They come in handy during emergencies, outdoor events, and recreational activities by providing a reliable source of electricity.
The most common types include conventional portable generators that run on gasoline or diesel fuel and produce alternating current (AC) power. Inverter generators have advanced technology that converts AC power into direct current (DC) before transforming it back into AC for stable electrical output, making them ideal for sensitive electronics like laptops and smartphones.
Solar-powered generators harness energy from the sun to charge batteries that store electricity; these eco-friendly options eliminate emissions associated with traditional fuel sources.
Common Uses Of Portable Generators
Portable generators are versatile and practical solutions for providing power in various situations. Some common uses of portable generators include:
Powering essential household appliances during outages to keep families safe and comfortable.
Providing electricity for outdoor events, such as weddings, concerts, or festivals where grid access is limited or unavailable.
Ensuring backup power for businesses and offices to prevent data loss and maintain productivity during unexpected disruptions.
Offering reliable energy sources for recreational activities like camping, RV trips, tailgating parties, or other off-grid adventures.
Supporting DIY projects and construction sites with temporary power needs for tools and equipment.
Charging electric vehicles (EVs) when a charging station is unavailable or during road trips in remote locations.
Assisting with disaster relief efforts by supplying power to emergency responders or shelters during natural disasters or severe weather events.
Supplementing solar or wind-powered systems when renewable energy sources cannot meet demand due to weather conditions or equipment failure.
Ensuring uninterrupted power supply for critical medical equipment at home, hospice care facilities, or mobile clinics in remote areas.
Safeguarding livestock farmers against potential losses by providing backup power for heating systems, ventilation fans, water pumps, and other essential farm machinery during utility failures.
By understanding these diverse applications of portable generators, individuals can make more informed decisions about the best generator options to suit their needs and requirements.
Advantages And Disadvantages
Portable generators offer several advantages and disadvantages, which you should consider before purchasing. The table below provides an overview of these pros and cons.
| Advantages | Disadvantages |
| --- | --- |
| Provides temporary or remote electric power | Can be hazardous if not used safely |
| Available in various sizes and types to meet different needs | Some models can be noisy |
| Helpful during emergencies and power outages | Fuel costs and storage can be a challenge |
| Portable and easy to transport | Potential for carbon monoxide poisoning |
| Can power multiple appliances and devices | Improper use can cause damage to electrical systems |
By understanding the advantages and disadvantages of portable generators, users can make informed decisions when selecting the best generator for their needs and ensure safe operation.
How To Choose The Right Portable Generator
Assess your power needs by making a list of all the appliances and electronics you want to power during an outage or while camping.
Assessing Your Power Needs
Before choosing a portable generator, assessing your power needs is crucial. This involves taking stock of the devices you want to run during an outage and their starting wattage.
For example, a refrigerator may require 1200 watts to start up but only 700 watts to keep running.
It's important to note that the total wattage of all devices being used simultaneously should be, at most, the generator's rated output.
Portable generators can range from as low as 900 watts up to 15,000 watts or more for heavy-duty models.
Considering Fuel Options
Another vital factor to consider when choosing a portable generator is the type of fuel it uses. Several options are available, including gasoline, propane, natural gas, and solar power.
Gasoline is the most commonly used fuel for portable generators because it's widely available and easy to store. However, it does have a shorter shelf life than other fuels and can be dangerous if not stored properly.
Propane offers longer run times than gasoline but requires additional equipment and storage space. Natural gas provides an unlimited fuel supply but may not be practical for rural areas without access to a natural gas line.
Ultimately, your choice will depend on factors such as cost, availability, convenience, and environmental impact.
Looking For Safety Features
Ensuring your portable generator has safety features is crucial to prevent accidents and injuries. Here are some essential safety features to look for when choosing a portable generator:
Circuit breaker: A circuit breaker helps to protect against electrical overload, which could cause damage to the generator or pose a fire risk.
Ground fault circuit interrupter (GFCI): This feature is crucial for outdoor use, as it reduces the risk of electric shock by cutting off power if there is a ground fault.
Automatic voltage regulation (AVR): AVR ensures that the generator's output voltage remains stable, preventing damage to connected appliances and equipment.
Low oil shutdown: This feature shuts down the generator if the oil level drops below a safe threshold, helping to avoid engine damage.
Remember that even with these safety features, it is still crucial to follow proper usage guidelines and never operate your generator indoors or in enclosed spaces due to carbon monoxide risks. Regular maintenance can also help ensure that your generator remains safe for use.
Noise Level And Budget Considerations
The noise level of a portable generator is an important consideration when choosing the right one for your needs. Look for generators that produce less than 70 decibels (dB) of noise while operating to keep the ambient sound tolerable.
Some models have built-in sound-dampening features, such as insulated panels or mufflers, which help to reduce noise further.
Regarding budget considerations, it's worth noting that quieter generators will often come with a higher price tag due to their advanced engineering and design. However, investing in a relatively quiet generator can pay off down the line by reducing complaints from neighbors and prolonging the generator's lifespan through proper maintenance and care.
Maintenance And Safety Tips For Your Portable Generator
Regular maintenance and safety checks ensure your portable generator runs smoothly and safely. From inspecting the fuel supply to avoiding overloading, following these tips will help keep you and your loved ones safe while using a portable generator.
Regular Inspection And Maintenance
Maintaining your portable generator is crucial for its proper functioning and ensuring your safety. Here are some tips to keep in mind:
Check the oil level before each use and change it after every 50 hours of operation or as the manufacturer recommends.
Clean or replace the air filter as per the instructions to prevent clogging and prolong engine life.
Inspect the fuel system, including the tank, lines, and carburetor, to ensure there are no leaks or damage.
Test the spark plug and replace it if necessary to ensure proper ignition.
Check the battery charge level if your generator has an electric starter, and recharge it if needed.
Inspect all cables and connectors for fraying or wear and repair or replace them as required.
Store your generator in a clean, dry area away from moisture and direct sunlight.
Regularly following these maintenance steps can extend your portable generator's lifespan, improve its performance, and avoid any potential hazards resulting from improper operation or neglected upkeep.
Proper Fuel Storage And Usage
Store fuel for your portable generator in an approved safety can and use the type of fuel recommended by the manufacturer or label on the generator.
When storing fuel, it should be kept fresh and not stored for extended periods.
When using a portable generator, always operate it outside, away from combustible materials, and never inside a house due to carbon monoxide emissions.
Proper grounding is also essential when using a generator. OSHA provides guidelines for grounding requirements for portable generators, and equipment should be plugged directly into the generator.
Safe Placement And Operation
Portable generators are a convenient backup power source during emergencies but can also be dangerous if not used properly. Here are some tips on safe placement and operation to reduce the risk of injuries and accidents:
Place the generator outdoors in a well-ventilated area at least 20 feet from doors, windows, and vents. The carbon monoxide gas the generator produces can be deadly when inhaled, so never operate it indoors or in an enclosed space.
Ensure the generator is on a stable and level surface to prevent tipping over during operation. Use blocks or pads if necessary to keep it steady.
Keep all flammable materials away from the generator, including gasoline cans, oily rags, and propane tanks. A sudden spark can ignite these materials and cause a fire.
Use heavy-duty extension cords rated for outdoor use to connect appliances to the generator. Ensure the cords are in good condition and free from cuts or frays.
Turn off all appliances before starting the generator and plug them in one by one after it has reached its operating speed. This will prevent overloading and damage to both the devices and the generator.
Always follow the manufacturer's instructions for starting, stopping, and maintaining the generator. Regular maintenance can prolong its lifespan and ensure safe operation.
Avoiding Overloading
Overloading a portable generator can cause severe damage to the unit or even start a fire. Understanding your power needs and choosing a generator with an appropriate wattage output for your appliances and devices is essential.
Conclusion: Choosing The Right Portable Generator For Your Needs
Having a portable generator can be a lifesaver during power outages or when you need an alternative source of electricity. With so many options on the market, it's important to choose the right one for your needs.
Before deciding, consider factors such as power output, fuel type, noise level, and safety features. Remember always to follow maintenance and safety guidelines to ensure your generator operates smoothly for years to come.