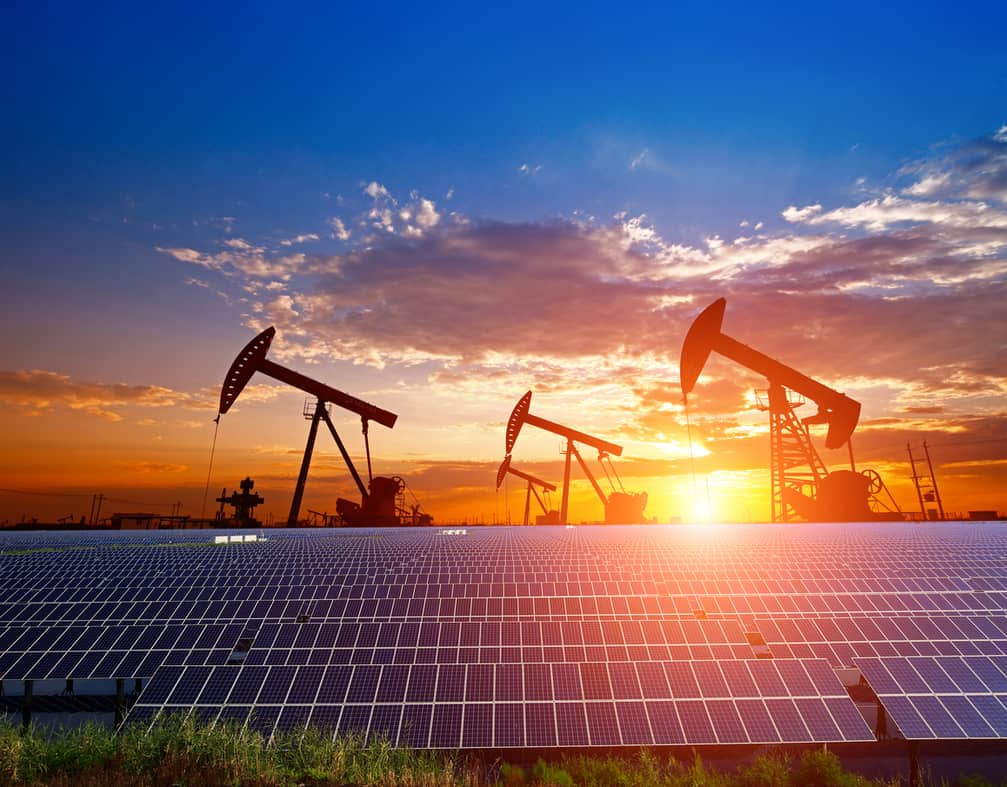 Reliable power sources are crucial for our daily lives. There are two main types of portable generators to consider: solar-powered and gas-powered.
These options provide energy in distinct ways and cater to different needs, making the decision difficult. This blog will discuss the key differences between solar and gas generators—cost efficiency, environmental impact, noise levels, and convenience—to guide you in choosing the best one for your specific requirements.
Key Takeaways
Solar-powered generators are generally more expensive upfront than gas-powered generators. But they don't require any ongoing fuel costs and have minimal maintenance needs.
Gas-powered generators emit harmful emissions and can be noisier than solar-powered alternatives, making them less eco-friendly and potentially less desirable for residential areas.
Choosing between a solar or gas generator ultimately comes down to your individual power needs, budget, location, climate conditions, and priorities regarding environmental impact. These factors will help you decide which type of generator best suits your situation.
Solar-Powered Vs Gas
Comparing solar-powered and gas-powered generators involves considering cost, efficiency, environmental impact, noise level, and convenience.
Cost And Efficiency
When comparing solar and gas-powered portable generators, it is essential to consider their costs and efficiency. The following table provides an overview of the differences between these two types of generators in terms of initial costs, operating expenses, and energy efficiency.
| Factors | Solar-Powered Generators | Gas-Powered Generators |
| --- | --- | --- |
| Initial Costs | Typically higher than gas generators | Generally lower than solar generators |
| Operating Expenses | No fuel costs; relies on free, renewable sunlight | Requires constant refilling of fuel, leading to ongoing expenses |
| Energy Efficiency | Depends on sunlight availability; no energy wasted when there is abundant sunlight | Less efficient; energy is lost while converting fuel into electricity |
| Long-term Cost-effectiveness | As fuel prices increase, solar generators may become more cost-effective over time | With rising fuel costs, long-term cost-effectiveness could be diminished |
| Maintenance | Minimal maintenance; no moving parts, resulting in longer lifespan | Requires regular maintenance, such as oil changes and filter replacements |
It is crucial to weigh the advantages and disadvantages of each type of generator based on your specific needs, location, and budget to decide on a generator for your portable power needs.
Environmental Impact
One of the most significant differences between solar and gas-powered generators is their impact on the environment. Solar generators harness sunlight, a clean, renewable energy source that does not produce any harmful emissions or contribute to climate change.
In contrast, gas-powered generators run on non-renewable resources such as gasoline or diesel fuel, which emit greenhouse gases and other pollutants when burned.
These emissions negatively affect air quality and contribute significantly to climate change. Moreover, the extraction, refinement, and transportation of fossil fuels can cause environmental damage, including oil spills and habitat destruction.
Additionally, since solar generators do not rely on combustion engines with moving parts as their gas-powered counterparts do—they boast another critical advantage: lower noise pollution levels.
Bestseller No. 1
Jackery Portable Power Station Explorer 300, 293Wh Backup Lithium Battery, 110V/300W Pure Sine Wave AC Outlet, Solar Generator (Solar Panel Not Included) for Outdoors Camping Travel Hunting Blackout
SPEED UP YOUR RECHARGEABILITY: It takes only 2 hours to recharge 80% battery of the power station through the wall outlet and 60W PD USB-C port simultaneously. You can also recharge your power station with an AC adapator when at home, through the car outlet during a road trip or simply use a Jackery SolarSaga 100.
SAFE & STEADY POWER SUPPLY: Armed with a 293Wh lithium-ion battery pack, the Explorer 300 features 2 Pure Sine Wave AC outlets that deliver stable and safe 300W power. The portable power station weighs only 7.1 pounds. You can simply rest assured in outdoor off-grid activities.
POWER YOUR EXPECTATIONS: Featuring 2* AC outlet, 1* PD 60W USB-C port (input/output supported) , 1* fast charge 3.0 port, 1*USB-A port and 1* DC car port, the power station can recharge itself and charge (up to) 6 devices (e.g.Drones, Macbook, Cameras, etc.) at the same time to satisfy your outdoor needs.
GREEN POWER SUPPLY: The power station is compatible with the Jackery SolarSaga 100 solar panel. The integrated MPPT controller enables the solar generator set to operate at its max power point, so that it speeds up the battery recharge, making them ideal portable power kits for tent camping, overland journey and etc.
WHAT YOU GET: 1* Jackery Explorer 300 Portable Power Station , 1*AC adapter, 1* car charger cable, 1* user guide
Sale
Bestseller No. 2
Westinghouse Outdoor Power Equipment 12500 Peak Watt Tri-Fuel Home Backup Portable Generator, Remote Electric Start, Transfer Switch Ready, Gas, Propane, and Natural Gas Powered, CARB Compliant,Blue
12500 Peak Watts, 9500 Running Watts (Gasoline); 11200 Peak Watts, 8500 Running Watts (Propane); 9500 Peak Watts, 7500 Running Watts (Natural Gas); Remote Start With Included Key Fob, Electric and Recoil Start; Up to 12 Hours of Run Time on a 6. 6 Gallon Fuel Tank With Fuel Gauge.Rated Speed (RPM) : 3600. THD : ≤ 23%
Features Two GFCI 120V 5–20R Standard Household Receptacle, One Transfer Switch Ready 120V L14-30R, and One RV Ready 120/240V 14–50R; All Outlets Have Rubber Covers for Added Safety
Powered by a Heavy Duty 457cc Westinghouse 4-Stroke OHV Engine Featuring a Long-Lasting Cast Iron Sleeve With Automatic Low Oil and Carbon Monoxide (CO) Shutdown, and Digital Hour Meter
Plug-and-Play: Comes With a Remote Start Key Fob, 12V Battery Charger, Oil, and Oil Funnel, a Tool Kit, and a User's Manual to Get You Started Right Out of the Box (Minimal Assembly Required)
All Westinghouse Portable Generators are Functionally Tested in the Factory and May Contain Minimum Residual Oil and/or Fuel smell; EPA and CARB Compliant; Backed By 3-Year Limited Service, Labor, and Parts Coverage and Nationwide Customer Service Network
Bestseller No. 3
GENMAX Portable Inverter Generator,1200W Ultra-Quiet Gas Engine, EPA Compliant, Eco-Mode Feature, Ultra Lightweight for Backup Home Use & Camping (GM1200i)
【Powerful Engine and Safe For Sensitive electronics 】The GENMAX 1200 Starting Watts Inverter Generator is powered by a 57cc 4- stroke OHV gas engine,with inverter technology produce 1200 Starting Watts/ 1000 Running Watts clean power (less than 3% THD), confidently connect your sensitive electronics such as TV, lights, fans, small power tools and more on camping trips, etc.
Bestseller No. 4
WEN DF475T Dual Fuel 120V/240V Portable Generator with Electric Start Transfer Switch Ready, 4750-Watt, CARB Compliant
Switch between gasoline (4750 surge watts, 3800 running watt) and propane (4350 surge, 3500 running) with the simple turn of the selection dial
Voltage easily goes from 120V to 240V, perfect for transfer switches and emergency backup
Electric start powers the 224cc 4-stroke OHV engine with the turn of a key
4-gallon tank provides up to 11 hours of half load run time
Includes two 120V GFCI outlets (5-20R), a 120V/240V NEMA 30A twist lock (L14-30R), a 12V DC cigarette-lighter-style plug, a bottle of oil, a wheel and handle kit, a 47-inch LPG connection hose, and a 2-year warranty
Noise Level And Convenience
Noise level and convenience are essential factors to consider when choosing between solar and gas-powered portable generators. Here is a comparison table that highlights the differences between the two types of generators in terms of noise level and convenience:
| | Solar-Powered Generators | Gas-Powered Generators |
| --- | --- | --- |
| Noise Level | Solar generators are typically quieter than fuel generators, making them ideal for use in residential areas or situations where noise is a concern. | Gas generators tend to be noisier due to the internal combustion engine, which may cause disturbance in certain environments. Although mufflers are available. |
| Convenience | Solar generators rely on sunlight as a free and renewable energy source, which eliminates the need for fuel and the associated costs. However, the efficiency depends on sunlight availability. | While gas generators are often easier to set up, they require constant refilling and maintenance. This may be inconvenient for users who prefer a low-maintenance solution. |
Considering noise level and convenience when selecting a portable generator can help you make the best decision based on your individual needs and preferences.
Which Generator Is Best For You?
Evaluate your power needs and budget and consider your location and climate to determine whether a gas-powered or solar-powered generator is best for you.
Evaluating Your Power Needs And Budget
Evaluating your power needs and budget is essential to making your decision. Here are some factors to consider:
Identify the appliances and devices you need to power during an outage or at an outdoor event.
Calculate the total wattage required by your devices, as this will determine the generator capacity you need.
Determine how long you need the generator to run. This will depend on how frequently you use your devices and how long the power outage lasts.
Consider your budget, including the initial cost of the generator and ongoing costs such as fuel or replacement batteries for a solar-powered generator.
By considering these factors, you can make an informed decision about whether a gas-powered or solar-powered generator is best for you. Remember to consider other factors such as environmental impact, noise level, and convenience when choosing.
Considering Your Location And Climate
When choosing between a solar-powered or gas-powered generator, you need to consider your location and climate. Solar generators require sunlight to generate power, so they may be a bad choice if you live in an area with frequent cloud cover.
It's also worth considering the temperature extremes in your area. Gas generators can struggle in extreme heat or cold since they have many moving parts that can freeze or overheat.
Having a reliable backup power source is crucial if you live in an area prone to natural disasters like hurricanes or earthquakes that often result in power outages.
When considering your location and climate when deciding which type of generator to purchase, evaluate your specific needs before making a final decision.
Conclusion
Choosing between solar and gas-powered portable generators ultimately depends on your needs. If you live in an area with ample sunlight and want to minimize your environmental impact, a solar generator may be right for you.
On the other hand, if you need a reliable power source during outages or emergencies and don't mind the maintenance and fuel costs that come along with it, then a gas-powered generator might be the better option.
You might also be interested in our Solar vs. Battery: Portable Power Showdown post.
FAQ
What is the difference between Solar and Gas-Powered Generators?
The main difference between solar and gas-powered generators is the source of energy they use to generate power. While solar generators harness energy from the sun through solar panels, gas-powered generators use gasoline or diesel fuel to generate power.
Are Solar Generators more Environmentally-Friendly than Gas Generators?
Yes, Solar Generators are more environmentally friendly than Gas Generators. Solar generators rely on solar energy, a renewable and clean energy source. On the other hand, Gas Generators emit harmful gases and pollutants into the air, adversely affecting the environment.
Are Solar Generators more Expensive than Gas Generators?
Solar generators can be more expensive than gas generators, but that depends on the model, the capacity, and the brand. Solar generators may be more expensive upfront but offer savings over time since they don't require fuel and have low maintenance costs.
Can Solar Generators be Used for Camping Trips?
Yes, Solar generators can be used for camping trips. They are portable and can be easily carried along. However, the capacity of a solar generator may not be enough to power all the devices needed on a camping trip.
Are Gas Generators More Powerful than Solar Generators?
Gas generators can be more powerful than solar generators and have higher wattage output. However, they require regular fueling and maintenance, which can make them less convenient than solar generators.
Can Solar Panels be used with Gas Generators?
Yes, solar panels can be used as a complement to gas generators. Solar panels can charge a battery storage system, which can then be used as backup power or as a source of power during off-peak hours. Having a battery storage system can reduce fuel costs and increase the efficiency of gas-powered generators.
Which type of generator is better for a Backup System?
Both solar and gas-powered generators can be good options for a backup power system. It depends on your needs and the amount of power required. For a small home or apartment, a solar generator may be sufficient. A gas-powered generator may be necessary for a larger home or one with greater power demands.
What are the Benefits of Solar-Powered Generators?
They are silent and produce no pollution.
They rely on a free, renewable energy source.
They require very little maintenance.
They are safe to use indoors.
They have no moving parts and are therefore more reliable than gas generators.