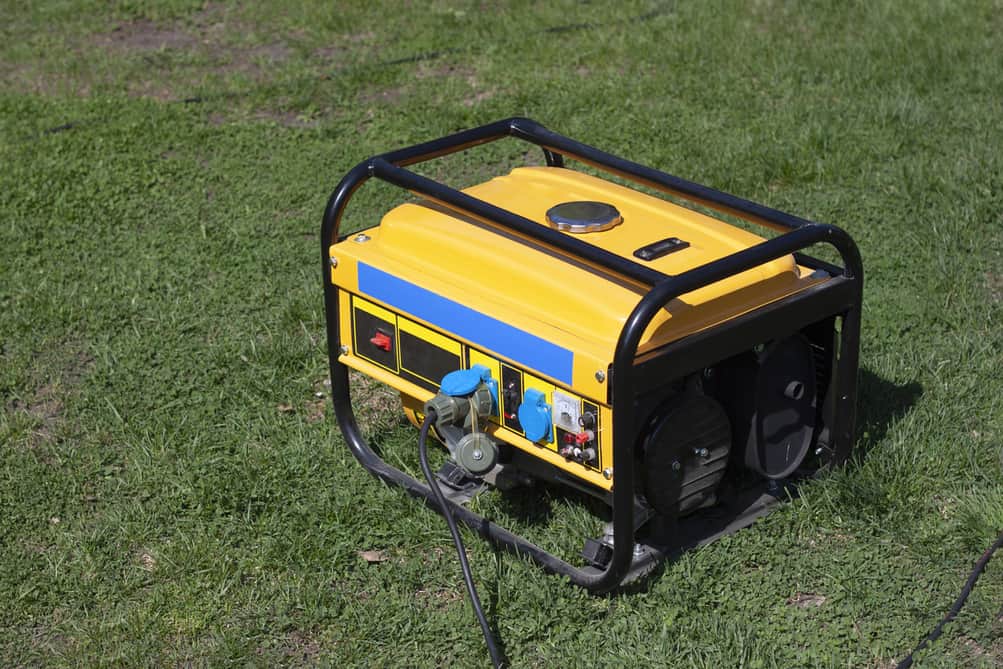 Choosing the right generator for your power needs is essential to keep your home or business running smoothly during power outages. Generator wattage and sizing can be confusing, but having a clear understanding of these concepts will make this process much easier and ensure that you have as much power to run your essential appliances and devices as you need.
In this blog post, we will break down the basics of generator wattage and sizing, discuss essential factors to consider when choosing a generator and provide practical tips to help you select the perfect one for your specific needs.
Key Takeaways
Understanding wattage and sizing is essential in choosing the size generator you need.
Matching the correct wattage ensures efficient use of energy resources while maintaining optimal functionality for all connected appliances and systems, preventing any potential damage from overloading or underloading.
When deciding what size generator to purchase or rent, it's essential to accurately determine your total wattage requirements and choose a model with at least slightly higher capacity than you think you'll need. Additionally, consider factors such as fuel type and whether you need a portable or home standby generator.
Wattage And Sizing: Understanding The Basics
Understanding the basics of portable generator wattage and sizing is essential in choosing the right generator for your electrical needs; wattage refers to the amount of power an appliance requires while sizing determines the appropriate generator capacity required to provide that power.
Definition And Explanation Of Wattage And Sizing
Wattage is a fundamental measure of electrical power, representing the rate at which energy is used or generated. It's necessary to understand wattage when selecting a generator since it directly correlates with the amount of power it can provide.
Sizing refers to choosing an appropriate generator based on its wattage capacity relative to your needs. Accurate sizing ensures that your selected generator can supply enough power for all your essential appliances without overloading or underutilizing its capabilities.
For example, during a power outage, you would require a higher-wattage generator with ample wattage output to simultaneously power multiple high-wattage devices, such as air conditioners and refrigerators.
Importance Of Matching Wattage To Electrical Needs
When choosing a generator, understanding the correct wattage for your electrical needs is crucial. Matching the wattage ensures that your appliances and devices receive the appropriate amount of power to function efficiently and also prevents any potential damage due to overloading (or underloading, if the generator has a diesel engine).
For example, if you require a generator to power essential home equipment during an outage, such as a refrigerator (about 800 watts), an air conditioner (1000-2000 watts), a sump pump (600-1000 watts), and some lighting fixtures (300 watts), you'll need at least 4100 watts of running wattage.
Choosing a generator that meets this requirement while factoring in running watts and starting watts will guarantee smooth operation without straining or harming the connected devices.
Inaccurate sizing can result in frequent overload trips on your generator's breaker panel or even complete failure of the unit itself.
Factors To Consider When Choosing A Generator Size
When choosing the right generator size, there are several factors to consider, such as whether a portable or standby generator is needed, fuel options and efficiency, and ensuring that the generator can provide enough power for your needs.
https://portablepowerroundup.com/generator-wattage-and-sizing/(opens in a new tab)
Portable Vs. Standby Generators
When deciding between portable and standby generators, there are various factors to consider to make the best choice for your specific needs.
| Portable Generators | Standby Generators |
| --- | --- |
| Typically lower in price and more budget-friendly | Higher initial investment, but provide more long-term benefits |
| Must be manually started during power outages | Automatically start when power is lost, ensuring continuous power supply |
| Requires manual refueling and can run on gasoline, diesel, or propane | Connected directly to a natural gas or propane fuel source for uninterrupted operation |
| Smaller and can be moved to different locations as needed | Permanently installed outside the home and requires professional installation |
| Provides limited power, suitable for essential appliances during short-term outages | Capable of powering an entire home or business for extended periods during outages |
| May require extension cords or a transfer switch to connect to appliances and circuits | Connected to home's electrical system, eliminating the need for cords or manual transfer switch |
| Noisy operation, typically louder than standby generators | Quieter operation due to being housed in a weatherproof enclosure |
| Requires regular maintenance, such as oil changes and filter replacements | Low maintenance, with automatic self-checks and alerts for any issues |
When choosing between a portable or standby generator, consider the appliances that need to be powered, the duration of expected power outages, and the level of convenience and reliability desired. By considering these factors and referencing the table above, you can make an informed decision on the best generator for your specific needs.
Fuel Options And Efficiency
One significant factor to consider when choosing a generator is its fuel options and efficiency. Here are some things to keep in mind:
Portable generators usually run on gasoline, while standby generators can run on natural gas or propane.
Natural gas is typically more cost-effective than propane or gasoline but requires a connection to a utility gas line.
Propane is more readily available than natural gas but may be more expensive.
Diesel generators are often used for industrial purposes because they have a longer lifespan and require less maintenance.
Inverter generators are known for being highly efficient, as they adjust the engine speed based on the required load.
An outdoor event will typically require gas or a fossil fuel, rather than solar or wind.
Remember that choosing the right fuel option depends on your specific needs and circumstances.
Too Big Is Better Than Too Small
It's crucial to choose the right generator size for your needs, but it's better to err on the side of caution and go bigger than smaller. Why? A generator that is too small won't be able to power all of your appliances and equipment during an outage, which defeats the purpose of having a backup power source.
On the other hand, a larger generator can better handle surges in power demand, such as when an electric motor starts, ensuring that you don't overload or damage your equipment. Plus, you can always add more appliances or devices as needed if you have extra capacity.
Most importantly, the marginal cost of getting a bigger generator in the first place is much lower than the cost of upgrading later on.
Selecting the right size generator depends on many factors, such as fuel type efficiency and required wattage. However, choosing one that might deliver fewer watts will lead to frustration during an electrical outage. At the same time, overloading generators carries risks, like damaging expensive gadgets connected to the system.
Conclusion: Choosing The Right Generator For Your Needs
Understanding generator wattage and sizing is crucial in selecting the right generator for your needs. By considering factors such as portable vs. standby generators, fuel options and efficiency, and the total power requirements of your home or business, you can make an informed decision when buying a generator.
Remember to accurately calculate the load of each appliance that needs power to determine the necessary wattage. With this knowledge, you can confidently choose a generator that will provide reliable backup power during outages or emergencies.
Sale
Bestseller No. 1
PowerSmart 2500-Watt Portable Gas Inverter Generator, Super Quiet, High Fuel-Efficient Generator, Lightweight, CARB Compliant PS5025
Compact and Portable: Portable generator weighing just 39 pounds and featuring a compact design (19" L x 13" W x 20" H), this generator is incredibly easy to transport and store. Its built-in handle and small footprint make it a hassle-free companion for your outdoor escapades.
Whisper-Quiet Operation: Our quiet generator equipped with ECO-mode technology, our generator operates at a noise level as low as 56 dBA. Enjoy the serenity of nature without the disruptive noise of traditional generators, making it ideal for camping trips and quiet neighborhood environments.
Versatile Outputs: The gas generator provides a variety of output options to meet your needs. It includes two 120V 15.8amp household outlets for standard appliances, one 12V DC outlet for automotive accessories, and two 5V USB ports for charging your smartphones, tablets, and other gadgets.
Expandable Power: This generator is parallel-capable, allowing you to connect another 2500-watt PowerSmart inverter generator for double the power output (equivalent to a 30amp, 4000W generator). Perfect for RV enthusiasts and those with higher power requirements.
Environmentally Friendly: This generator is EPA certified and CARB compliant, meeting strict emissions standards. You can use it with confidence, knowing you're using an eco-friendly power solution, even in California.
Bestseller No. 2
Westinghouse Outdoor Power Equipment 12500 Peak Watt Tri-Fuel Home Backup Portable Generator, Remote Electric Start, Transfer Switch Ready, Gas, Propane, and Natural Gas Powered, CARB Compliant,Blue
12500 Peak Watts, 9500 Running Watts (Gasoline); 11200 Peak Watts, 8500 Running Watts (Propane); 9500 Peak Watts, 7500 Running Watts (Natural Gas); Remote Start With Included Key Fob, Electric and Recoil Start; Up to 12 Hours of Run Time on a 6. 6 Gallon Fuel Tank With Fuel Gauge.Rated Speed (RPM) : 3600. THD : ≤ 23%
Features Two GFCI 120V 5–20R Standard Household Receptacle, One Transfer Switch Ready 120V L14-30R, and One RV Ready 120/240V 14–50R; All Outlets Have Rubber Covers for Added Safety
Powered by a Heavy Duty 457cc Westinghouse 4-Stroke OHV Engine Featuring a Long-Lasting Cast Iron Sleeve With Automatic Low Oil and Carbon Monoxide (CO) Shutdown, and Digital Hour Meter
Plug-and-Play: Comes With a Remote Start Key Fob, 12V Battery Charger, Oil, and Oil Funnel, a Tool Kit, and a User's Manual to Get You Started Right Out of the Box (Minimal Assembly Required)
All Westinghouse Portable Generators are Functionally Tested in the Factory and May Contain Minimum Residual Oil and/or Fuel smell; EPA and CARB Compliant; Backed By 3-Year Limited Service, Labor, and Parts Coverage and Nationwide Customer Service Network
Bestseller No. 3
BILT HARD Generator 2500 Watt, Quiet Inverter Generator Portable 80cc 4 Stroke Engine, 120V AC Duplex Receptacle and 12V DC Output, Outdoor Generators for Home Backup Use and RV Ready
Pure Sine Wave Inverter – Less than 2.5% THD. Covered 120V Max20A 60HZ AC outlets (NEMA 5-20) and 12V Max8.3A DC output are protected by circuit breakers.
Gas Generator – 80cc 4-stroke air-cooled OHV gasoline engine. 1.37 gal fuel tank allows 13 hours run time @25% load. 4800 rpm max engine speed and 9.1:1 compression ratio.
Quiet and Fuel Efficient – As low as 65 dB with double-insulated acoustic enclosure, asymmetrical cooling fans, automatic RPM control and low tone mufflers to reduce operating noise.
2500 Peak Watts and 2000 Running Watts – Perfect for running sensitive electronics like LCD/plasma televisions, laptops, tablets, or mobile devices that require clean, stable power.
Parallel Ready – Connect two inverter generators using a parallel kit (not included) to double your power output.