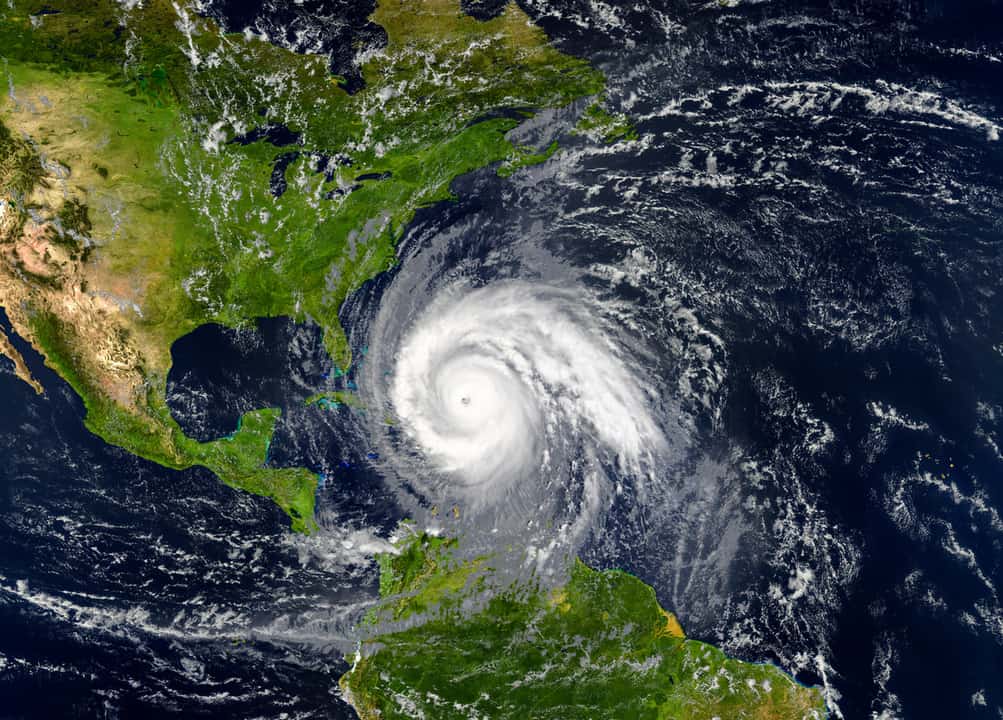 Emergencies and power outages can strike any time, leaving us in the dark and potentially without access to vital utilities. One of the best ways to prepare for such situations is by owning a portable generator – a reliable temporary power source when you need it most.
Here we will discuss the importance of portable generators in emergencies, how to choose the right one for your needs, and crucial tips for proper maintenance and safety precautions.
Key Takeaways
A portable generator is a reliable temporary electric power source during emergencies and power outages.
It's essential to choose the right generator based on your wattage requirements and fuel type considerations.
Portable generators play a vital role in ensuring the continuous operation of medical equipment during power outages or natural disasters.
Regular maintenance, proper storage, and following safety guidelines are necessary to ensure your portable generator's safe use.
Importance Of Portable Generators In Emergencies
Portable generators play a vital role in emergencies by providing a reliable power supply, ensuring the functionality of medical equipment, and keeping critical systems running.
Reliable Power Supply
A reliable power supply is crucial during emergencies, as it helps ensure the safety and well-being of you and your loved ones. Portable generators provide this much-needed stability by allowing you to maintain essential functions in your home during outages caused by natural disasters or other unforeseen events.
For example, imagine a severe storm that knocks out power for an extended period, leaving families without electricity to charge phones, store perishable food items, or keep warm in cold weather.
A portable generator can be a lifesaver in such circumstances as it powers necessary appliances like the refrigerator, heater, or communication devices – ensuring you have access to fresh food, warmth, and vital information sources until traditional power sources are restored.
Essential For Medical Equipment
Portable and standby generators play a crucial role in ensuring the continuous operation of medical equipment during power outages or emergencies. For individuals who rely on life-sustaining devices such as oxygen concentrators, ventilators, and dialysis machines, having a reliable backup power source is not just a matter of convenience but a matter of life and death.
To guarantee the operation of essential medical appliances, choosing the right portable generator with sufficient wattage to meet their power requirements is vital.
For instance, an oxygen concentrator might need anywhere from 300 to 800 watts depending on its specifications; thus, it's necessary to select a generator capable of delivering enough electricity for all connected devices while taking into account extension cords and surge protection measures.
Maintaining your generator in peak condition through regular inspections and following manufacturer guidelines ensures that this valuable resource will be ready whenever needed.
Vital Role In Keeping Critical Systems Running
Portable generators play a crucial role in maintaining the functionality of critical systems during emergencies, such as power outages or natural disasters. For instance, they provide backup electricity to keep essential appliances like refrigerators, heating systems, and air conditioning units running.
Overall, owning a portable generator provides peace of mind by ensuring your home or business is well-prepared for any unexpected electrical disruptions caused by blackouts or natural disasters.
Choosing The Right Portable Generator
Consider the wattage requirements of your appliances and devices to determine the appropriate size of portable generator needed.
Wattage Requirements
When choosing the right portable generator for emergencies, it's essential to consider your wattage requirements. The power you need will depend on which appliances and electronics you want to run during a power outage.
Make a list of essential items that need electricity, such as lights, medical equipment, or refrigerators.
For example, running a typical refrigerator requires about 600-800 watts, while a window air conditioner may require 1500-2000 watts. It's also important to remember that some appliances need a starting wattage that is much greater than their continuous power requirements, so make sure your generator can handle both the starting and continuous wattage requirements for all your essential devices.
Keep in mind that getting more than enough power is better than not having enough, and overloading your generator is dangerous.
Fuel Type, Capacity, And Noise Level Considerations
Portable generators come in different fuel types, so choosing the one that suits your needs is important. Here are some factors to consider when choosing a portable generator:
Fuel Type: Portable generators can run on gasoline, propane, or natural gas. Gasoline is the most common fuel type, but propane and natural gas are also commonly used.
Fuel Capacity: The fuel capacity of a generator determines how long it can run before needing refueling. It is essential to consider the size of your generator and its intended use when selecting a capacity that will be sufficient.
Noise Level: A noisy generator may be inconvenient and present a disturbance in some situations. Consider noise levels when choosing your generator, especially if you plan on using it in or near homes.
Maintenance Cost: Different types of fuel require different maintenance costs; it's good to check the cost of maintaining each type before making a purchase decision.
Availability of Fuel Type: Before purchasing any fuel-powered generator, check the availability of your preferred fuel type in your location, as you will be in trouble during power outages if they are not readily available.
Backup Fuel Options: If you plan to use propane or gasoline as backup fuels, ensure enough supply is stored beforehand.
By considering these factors when purchasing a portable generator for emergency preparedness, you can select an option that will provide a reliable power source during emergencies without breaking the bank and compromising on safety concerns such as carbon monoxide poisoning or other hazards associated with improper use and maintenance of generators.
Preparing And Maintaining Your Portable Generator
To ensure your portable generator is reliable and safe, taking the necessary precautions, such as following safety guidelines, regular maintenance, and proper storage procedures, is essential.
Safety Precautions
Your and your family's safety is paramount when using a portable generator. Here are some essential safety precautions to follow:
Always read and follow the manufacturer's instructions carefully, including how to start and stop the generator.
Only use portable generators outdoors, at least 20 feet from doors, windows, and vent openings.
Install a carbon monoxide detector in your home if you plan on using a generator during an emergency.
Only connect a portable generator directly to your home's wiring or electrical outlets with the help of a licensed electrician and transfer switch.
Do not overload the generator with too many appliances or devices, as this can cause overheating or failure.
Turn off all connected appliances before shutting down the generator.
Use only approved cords and plugs when connecting appliances to the generator.
Keep fuel for the generator in a safe location, away from any flames or heat sources.
Regularly inspect and maintain your generator according to the manufacturer's recommendations, such as checking oil levels and cleaning air filters.
If you experience problems or unusual behaviors with your generator, shut it off immediately and either troubleshoot it yourself or seek professional repair services.
Following these safety precautions can keep your family safe while providing essential backup power during emergencies or outages.
Regular Maintenance And Proper Storage Guidelines
As with any machinery or equipment, regular maintenance and proper storage of your portable generator are essential to ensure its safety, functionality, and longevity. Here are some guidelines to follow:
Keep your generator clean and dry, and store it in a cool and dry place.
Check the oil level and air filter regularly, and change them as necessary.
Check the fuel level before each use, and add fresh fuel if needed.
Run the generator monthly for at least 30 minutes with a load to keep the engine lubricated and prevent corrosion.
Inspect the spark plug periodically, and replace it if worn or damaged.
Check all bolts, screws, and connectors for tightness, and tighten them as necessary.
If your generator has one, test the battery regularly, and replace it if needed.
Store your generator with an empty fuel tank to prevent gasoline deterioration.
Follow all safety precautions when handling gasoline or other fuels, such as wearing gloves and eye protection.
Consider investing in a cover or protective case for your generator to protect it from the elements during storage.
Following these maintenance guidelines ensures that your portable generator is always ready for use in an emergency or power outage.
Conclusion
Having a portable generator can be a lifesaver during emergencies. It provides a reliable power supply for essential appliances and medical equipment, making it an important investment for homeowners.
However, proper precautions, such as regular maintenance, following safety guidelines, and monitoring carbon monoxide levels, should be taken to ensure its safe use.
Sale
Bestseller No. 1
Jackery Portable Power Station Explorer 300, 293Wh Backup Lithium Battery, 110V/300W Pure Sine Wave AC Outlet, Solar Generator (Solar Panel Not Included) for Outdoors Camping Travel Hunting Blackout
SPEED UP YOUR RECHARGEABILITY: It takes only 2 hours to recharge 80% battery of the power station through the wall outlet and 60W PD USB-C port simultaneously. You can also recharge your power station with an AC adapator when at home, through the car outlet during a road trip or simply use a Jackery SolarSaga 100.
SAFE & STEADY POWER SUPPLY: Armed with a 293Wh lithium-ion battery pack, the Explorer 300 features 2 Pure Sine Wave AC outlets that deliver stable and safe 300W power. The portable power station weighs only 7.1 pounds. You can simply rest assured in outdoor off-grid activities.
POWER YOUR EXPECTATIONS: Featuring 2* AC outlet, 1* PD 60W USB-C port (input/output supported) , 1* fast charge 3.0 port, 1*USB-A port and 1* DC car port, the power station can recharge itself and charge (up to) 6 devices (e.g.Drones, Macbook, Cameras, etc.) at the same time to satisfy your outdoor needs.
GREEN POWER SUPPLY: The power station is compatible with the Jackery SolarSaga 100 solar panel. The integrated MPPT controller enables the solar generator set to operate at its max power point, so that it speeds up the battery recharge, making them ideal portable power kits for tent camping, overland journey and etc.
WHAT YOU GET: 1* Jackery Explorer 300 Portable Power Station , 1*AC adapter, 1* car charger cable, 1* user guide
Bestseller No. 2
Westinghouse Outdoor Power Equipment 12500 Peak Watt Tri-Fuel Home Backup Portable Generator, Remote Electric Start, Transfer Switch Ready, Gas, Propane, and Natural Gas Powered, CARB Compliant,Blue
12500 Peak Watts, 9500 Running Watts (Gasoline); 11200 Peak Watts, 8500 Running Watts (Propane); 9500 Peak Watts, 7500 Running Watts (Natural Gas); Remote Start With Included Key Fob, Electric and Recoil Start; Up to 12 Hours of Run Time on a 6. 6 Gallon Fuel Tank With Fuel Gauge.Rated Speed (RPM) : 3600. THD : ≤ 23%
Features Two GFCI 120V 5–20R Standard Household Receptacle, One Transfer Switch Ready 120V L14-30R, and One RV Ready 120/240V 14–50R; All Outlets Have Rubber Covers for Added Safety
Powered by a Heavy Duty 457cc Westinghouse 4-Stroke OHV Engine Featuring a Long-Lasting Cast Iron Sleeve With Automatic Low Oil and Carbon Monoxide (CO) Shutdown, and Digital Hour Meter
Plug-and-Play: Comes With a Remote Start Key Fob, 12V Battery Charger, Oil, and Oil Funnel, a Tool Kit, and a User's Manual to Get You Started Right Out of the Box (Minimal Assembly Required)
All Westinghouse Portable Generators are Functionally Tested in the Factory and May Contain Minimum Residual Oil and/or Fuel smell; EPA and CARB Compliant; Backed By 3-Year Limited Service, Labor, and Parts Coverage and Nationwide Customer Service Network
Bestseller No. 3
GENMAX Portable Inverter Generator,1200W Ultra-Quiet Gas Engine, EPA Compliant, Eco-Mode Feature, Ultra Lightweight for Backup Home Use & Camping (GM1200i)
【Powerful Engine and Safe For Sensitive electronics 】The GENMAX 1200 Starting Watts Inverter Generator is powered by a 57cc 4- stroke OHV gas engine,with inverter technology produce 1200 Starting Watts/ 1000 Running Watts clean power (less than 3% THD), confidently connect your sensitive electronics such as TV, lights, fans, small power tools and more on camping trips, etc.
Bestseller No. 4
WEN DF475T Dual Fuel 120V/240V Portable Generator with Electric Start Transfer Switch Ready, 4750-Watt, CARB Compliant
Switch between gasoline (4750 surge watts, 3800 running watt) and propane (4350 surge, 3500 running) with the simple turn of the selection dial
Voltage easily goes from 120V to 240V, perfect for transfer switches and emergency backup
Electric start powers the 224cc 4-stroke OHV engine with the turn of a key
4-gallon tank provides up to 11 hours of half load run time
Includes two 120V GFCI outlets (5-20R), a 120V/240V NEMA 30A twist lock (L14-30R), a 12V DC cigarette-lighter-style plug, a bottle of oil, a wheel and handle kit, a 47-inch LPG connection hose, and a 2-year warranty