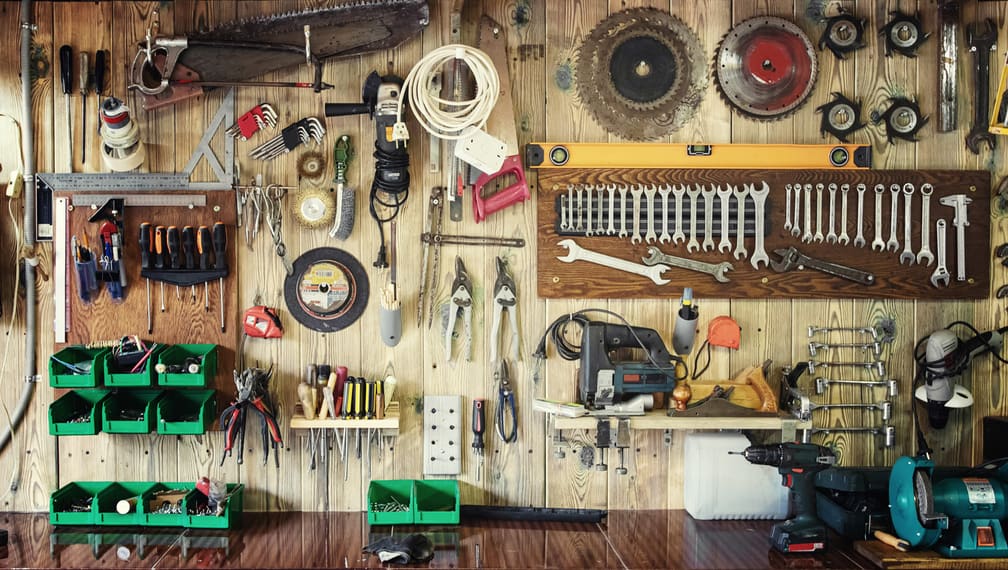 Owning a portable generator is an excellent way to ensure you have reliable backup power during an outage or emergency. However, storing it properly when not in use is just as crucial for its longevity and performance.
This blog will discuss the best practices for portable generator storage, including choosing the right location, carrying out essential maintenance tasks, and ensuring fuel stability – all to keep your generator running efficiently when you need it most.
Key Takeaways
Choose a dry, cool, and well-ventilated storage location to prevent rust and corrosion from temperature fluctuation.
Use fuel stabilizers to keep the gasoline fresh for up to six to eight months and prevent engine damage.
Regularly clean the generator with a soft-bristled brush or compressed air, remove the battery during extended storage periods, and recharge batteries as necessary.
Choose A Proper Storage Location
Keep Generator In A Dry, Cool, Well-ventilated Area
Storing your portable generator in a dry, cool, and well-ventilated area is essential for maintaining its optimal performance and prolonging its lifespan. This environment helps prevent damage caused by moisture, rust, and corrosion while ensuring that the unit stays clean and free from debris.
As an example of proper storage practices: imagine you have been using your generator during a power outage following a storm. Once power has been restored to your home, it's time to store your portable generator away until the next need arises.
Be sure to place it on a level surface with plenty of room for air circulation around it – this will help dissipate any residual heat generated during use while also preventing the buildup of dirt and debris that can lead to clogged air filters or impede proper ventilation.
Quick Tip: See our article Can A Generator Get Wet?
Avoid Storing In Places With Extreme Temperatures Or Humidity
Storing your portable generator in extreme temperatures or humidity can adversely affect its performance and lifespan. Exposure to high heat, for example, can cause wear and tear on seals and switches and increase corrosion.
Additionally, humid conditions can contribute to rust development within the fuel tank, carburetor, and other metal components. To avoid these issues related to climate conditions, we recommend storing your generator in a cool place such as a garage, shed, or basement where temperature fluctuations are minimal, and airflow is sufficient.
This will help prevent any possible damage from extreme temperatures or moisture exposure while ensuring optimal protection for your investment against adverse weather events like storms or flooding.
Proper Maintenance And Fuel Storage
Proper maintenance and fuel storage are crucial to prevent your generator from wearing out and ensure it's ready to use when needed. From using a fuel stabilizer to cleaning the generator regularly, we'll cover all the steps you need to take for optimal protection.
Use A Fuel Stabilizer To Prevent Fuel From Going Bad
A fuel stabilizer is essential to ensure the longevity of your portable generator's gasoline supply while in storage. Fuel stabilizers prevent oxidation and degradation of gas, which can lead to poor engine performance and even damage over time.
For example, when preparing your portable generator for long-term storage after hurricane season or winter storms subside, you should pour a recommended amount of fuel stabilizer into your generator's full gas tank.
After doing this, you must let the engine run for at least 10 minutes so that the stabilized fuel makes its way through all parts of the carburetor and fuel lines; this ensures optimal protection against corrosion and wear during storage periods.
Clean The Generator Regularly To Prevent Dust And Debris Buildup
Keeping your portable generator clean ensures it operates efficiently and extends its lifespan. Here are some tips for cleaning your generator regularly:
Turn off the generator before cleaning and wait until it cools down.
Use a soft-bristled brush or compressed air to remove any dust or debris on the outside of the generator. Be sure not to damage any seals or switches.
Remove the covers, air filter, and spark plug for more thorough cleaning. Clean them with a mild soap and water solution.
Check for signs of wear and tear while cleaning, such as cracks or leaks in fuel lines or corrosion on metal parts.
Wipe the generator's exterior with a damp cloth, making sure not to get water into any openings.
By following these steps, you can keep your portable generator in good working condition and ready to use when needed for power outages or other emergencies. Regular cleaning also helps prevent rust, dirt, and debris buildup that can affect performance over time.
Having problems despite your best efforts? Learn how to troubleshoot your portable generator.
Remove The Battery Or Keep It Charged
When storing your portable generator, consider removing the battery or keeping it charged. If you're planning on storing your generator for an extended period, then it's best to remove the battery altogether.
This will prevent over-discharging and prolong its lifespan. However, if you plan on using the generator regularly or in case of emergencies, keeping the battery charged is a good idea.
It's essential to note that batteries can be hazardous, so proper safety precautions must be taken when handling them. Always wear protective gloves and glasses when dealing with batteries, and avoid touching any cables with bare hands.
Conclusion
Proper storage and maintenance are crucial to extending the life of your portable generator. Choose a dry, cool, and well-ventilated location for optimal protection against dust, debris, and corrosion.
Use a fuel stabilizer to prevent untreated fuel from going bad, and follow safety guidelines when handling flammable materials.
Best Practices For Portable Generator Storage FAQs
How should I store my portable generator?
Before storing your portable generator, make sure the engine is cool. Store it in a clean, dry, ventilated area away from flammable materials and children. It is best to keep it in a shed or outdoor location away from your home.
Can I store my portable generator inside?
No, you should not store your portable generator inside your home or garage. The fumes from the generator can be dangerous and cause carbon monoxide poisoning. Always keep your generator outside in a well-ventilated area.
How do I prepare my generator for storage?
Before storing your generator, drain the fuel tank and lines or add a fuel stabilizer to the gasoline. Remove any debris or dirt from the generator fuel tank, carburetor, and spark plug so that it will be ready to use when you need it again.
Should I cover my generator when it's stored?
Yes, you should cover your portable generator with a generator cover or tarp to protect it from any outdoor debris or moisture. This will also help prevent the generator from getting rusty and keep it looking new.
How often should I use my generator when it's in storage?
You should run your generator every three months if it is stored for an extended period. This will help ensure that the generator's engine oil is circulated and ready to use when you need it.
What is the maximum time I can store my generator?
It is best to check the manufacturer's instructions to determine how long you can store your generator. Some generators can be stored for up to six months, while others require more frequent use.
Should I leave gas in my generator tank during storage?
No, you should not leave gas in your generator during storage. Drain the fuel tank and fuel lines or add a fuel stabilizer to the gasoline to prevent ethanol from separating and causing corrosion.
Bestseller No. 1
Jackery Portable Power Station Explorer 300, 293Wh Backup Lithium Battery, 110V/300W Pure Sine Wave AC Outlet, Solar Generator (Solar Panel Not Included) for Outdoors Camping Travel Hunting Blackout
SPEED UP YOUR RECHARGEABILITY: It takes only 2 hours to recharge 80% battery of the power station through the wall outlet and 60W PD USB-C port simultaneously. You can also recharge your power station with an AC adapator when at home, through the car outlet during a road trip or simply use a Jackery SolarSaga 100.
SAFE & STEADY POWER SUPPLY: Armed with a 293Wh lithium-ion battery pack, the Explorer 300 features 2 Pure Sine Wave AC outlets that deliver stable and safe 300W power. The portable power station weighs only 7.1 pounds. You can simply rest assured in outdoor off-grid activities.
POWER YOUR EXPECTATIONS: Featuring 2* AC outlet, 1* PD 60W USB-C port (input/output supported) , 1* fast charge 3.0 port, 1*USB-A port and 1* DC car port, the power station can recharge itself and charge (up to) 6 devices (e.g.Drones, Macbook, Cameras, etc.) at the same time to satisfy your outdoor needs.
GREEN POWER SUPPLY: The power station is compatible with the Jackery SolarSaga 100 solar panel. The integrated MPPT controller enables the solar generator set to operate at its max power point, so that it speeds up the battery recharge, making them ideal portable power kits for tent camping, overland journey and etc.
WHAT YOU GET: 1* Jackery Explorer 300 Portable Power Station , 1*AC adapter, 1* car charger cable, 1* user guide
Sale
Bestseller No. 2
Westinghouse Outdoor Power Equipment 12500 Peak Watt Tri-Fuel Home Backup Portable Generator, Remote Electric Start, Transfer Switch Ready, Gas, Propane, and Natural Gas Powered, CARB Compliant,Blue
12500 Peak Watts, 9500 Running Watts (Gasoline); 11200 Peak Watts, 8500 Running Watts (Propane); 9500 Peak Watts, 7500 Running Watts (Natural Gas); Remote Start With Included Key Fob, Electric and Recoil Start; Up to 12 Hours of Run Time on a 6. 6 Gallon Fuel Tank With Fuel Gauge.Rated Speed (RPM) : 3600. THD : ≤ 23%
Features Two GFCI 120V 5–20R Standard Household Receptacle, One Transfer Switch Ready 120V L14-30R, and One RV Ready 120/240V 14–50R; All Outlets Have Rubber Covers for Added Safety
Powered by a Heavy Duty 457cc Westinghouse 4-Stroke OHV Engine Featuring a Long-Lasting Cast Iron Sleeve With Automatic Low Oil and Carbon Monoxide (CO) Shutdown, and Digital Hour Meter
Plug-and-Play: Comes With a Remote Start Key Fob, 12V Battery Charger, Oil, and Oil Funnel, a Tool Kit, and a User's Manual to Get You Started Right Out of the Box (Minimal Assembly Required)
All Westinghouse Portable Generators are Functionally Tested in the Factory and May Contain Minimum Residual Oil and/or Fuel smell; EPA and CARB Compliant; Backed By 3-Year Limited Service, Labor, and Parts Coverage and Nationwide Customer Service Network
Bestseller No. 3
GENMAX Portable Inverter Generator,1200W Ultra-Quiet Gas Engine, EPA Compliant, Eco-Mode Feature, Ultra Lightweight for Backup Home Use & Camping (GM1200i)
【Powerful Engine and Safe For Sensitive electronics 】The GENMAX 1200 Starting Watts Inverter Generator is powered by a 57cc 4- stroke OHV gas engine,with inverter technology produce 1200 Starting Watts/ 1000 Running Watts clean power (less than 3% THD), confidently connect your sensitive electronics such as TV, lights, fans, small power tools and more on camping trips, etc.
Bestseller No. 4
WEN DF475T Dual Fuel 120V/240V Portable Generator with Electric Start Transfer Switch Ready, 4750-Watt, CARB Compliant
Switch between gasoline (4750 surge watts, 3800 running watt) and propane (4350 surge, 3500 running) with the simple turn of the selection dial
Voltage easily goes from 120V to 240V, perfect for transfer switches and emergency backup
Electric start powers the 224cc 4-stroke OHV engine with the turn of a key
4-gallon tank provides up to 11 hours of half load run time
Includes two 120V GFCI outlets (5-20R), a 120V/240V NEMA 30A twist lock (L14-30R), a 12V DC cigarette-lighter-style plug, a bottle of oil, a wheel and handle kit, a 47-inch LPG connection hose, and a 2-year warranty