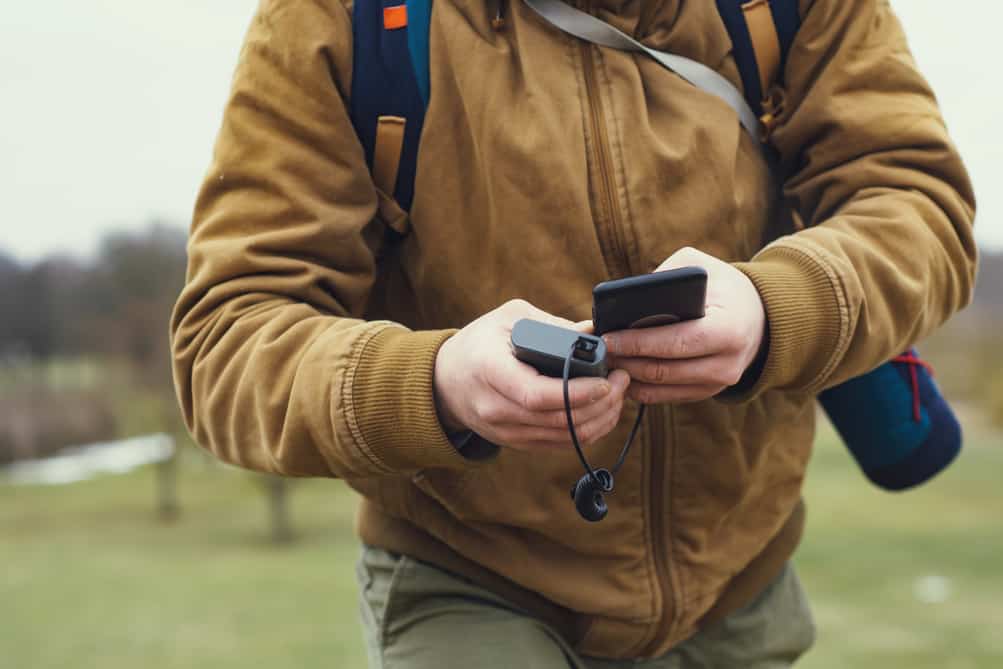 Few things are more annoying (and possibly dangerous) than a dead smartphone battery. Portable power solutions have become increasingly popular to help combat this inconvenience while on the go.
This blog post will explore must-know tips for choosing and using portable power products like power banks, wireless chargers, and battery packs for your smartphones or tablets.
Key Takeaways
Portable power solutions like power banks, wireless chargers, and battery packs are essential for staying connected while on the go.
When choosing a portable power product, consider the capacity and charging speed, safety features, compatibility with your device, and the right size and shape.
To maximize the lifespan of your portable power pack, charge it regularly and store it in a cool place. Always follow safety precautions, such as avoiding overcharging or exposing it to water or high temperatures.
A portable power source offers numerous advantages, such as increased battery life, convenience, and multiple device compatibility, while being suitable for emergencies.
Understanding The Importance Of Portable Power For Smartphones
Portable power is essential for smartphones to ensure you never run out of battery when on the go.
Benefits Of Having Portable Power
Having portable power for your smartphone offers numerous advantages that make it an essential accessory for people who need their devices to stay charged on the go. Some of the benefits include:
Increased battery life: Portable power sources ensure your smartphone remains operational while away from a traditional charging outlet, allowing you to stay connected and use your device as needed.
Convenience: With portable chargers, you can charge your phone or other devices anywhere and anytime, eliminating the need to search for an available electrical outlet.
Multiple device compatibility: Many portable power products can charge various gadgets, such as smartphones, tablets, laptops, and even some cameras, making them versatile and valuable tools.
Emergencies: In the event of a power outage or being stranded without access to electricity, having a portable power source can be crucial in maintaining communication and ensuring safety.
Travel-friendly: Portable power solutions are perfect for travelers who frequently find themselves in locations with limited access to power outlets or are constantly on the go.
Improved productivity: Keeping devices charged allows you to stay focused on work-related tasks without worrying about battery life limitations or scouring for available charging stations.
Faster charging options: Some high-capacity portable chargers offer fast charging capabilities that significantly reduce the time it takes to fully charge your device compared to standard wall chargers.
Reduces risk of potential damage from faulty outlets or cables: Relying on public charging stations may expose your device to inconsistent voltage levels or low-quality wires that can cause harm; using a personal portable charger reduces this risk.
Increased mobility: Since many portable chargers are compact and lightweight, they're easy to carry around in bags or purses without adding much bulk, providing added convenience when out and about.
Multiple recharges: High-capacity portable power packs can recharge multiple devices multiple times before needing a recharge, making them a valuable resource during extended periods away from traditional power sources.
Different Types Of Portable Power Products
There are several types of portable power products available for charging your smartphones and tablets:
Power Banks are battery-powered, compact devices that can recharge your phone with a USB connection.
Solaroi Chargers use solar panels to capture the sun's energy and convert it into electricity to charge your device.
Hand Crank Chargers are manually powered by cranking a handle, which generates electricity that you can use to charge your devices.
Battery Cases are phone cases with built-in batteries that provide extra power when the device is running low on juice.
Portable Battery Stations are larger, heavy-duty devices that can charge multiple devices simultaneously and often have higher capacities than traditional power banks.
When selecting the type of portable power product to buy, consider factors such as the type of activity you'll be doing, whether or not you'll be in an area with access to electrical outlets, and how many times you'll need to recharge your device on one charge.
Tips For Choosing The Right Portable Power Product
When choosing a portable power product, consider the capacity and charging speed, look for safety features, and ensure compatibility with your device. But that's not all – there are still more tips to get the most out of your mobile charging experience.
Consider Capacity And Charging Speed
Capacity and charging speed are critical factors when choosing a portable power product. Capacity refers to the amount of power the battery can store, measured in milliampere-hours (mAh).
Charging speed, however, refers to how quickly your portable power pack can recharge your device. This is measured in amps output and varies from product to product.
Suppose you have multiple devices needing charging simultaneously or frequent recharging due to heavy usage. High-capacity portable battery packs can be invaluable in that case since they usually come with two or more ports for simultaneous charging.
Look For Safety Features
Safety is a significant consideration when choosing a portable power product. Selecting one with multiple safety features will ensure your device and the battery remain safe during use is essential.
For instance, overcharging can shorten the lifespan of batteries or lead to a fire hazard. To prevent this from happening, some power banks have automatic shut-off systems once they detect the state of charge is complete.
Short circuits can also damage electronic gadgets like smartphones; thus, getting a power bank with built-in circuitry that protects devices from such hazards would be best.
Ensure Compatibility With Your Device
It is crucial to ensure compatibility with your device when choosing a portable power product. Different devices have varying charging requirements, and not all batteries are compatible with every gadget.
For example, if you own an iPhone, look for a power bank that supports Apple's Lightning connector or Qi wireless charging.
Additionally, make sure the power pack output meets your device's requirements in terms of milliampere-hours (mAh) and amps. High capacity might be necessary for laptops or tablets, while lower ones would suffice for phones.
Compatibility can affect both speed and safety when it comes to charging your devices; using an incompatible battery could damage your smartphone or cause overheating leading to potential explosions.
Choose The Right Size And Shape
Size and shape are crucial factors when shopping for a portable power pack. You want something easy to carry around with you but also has enough capacity to charge your devices when needed.
For example, if you need something small and lightweight for travel or daily use, consider a slimline power bank that can easily fit into your pocket or purse.
Another consideration is the shape of the device itself. Some battery packs are round or cylindrical, while others are flat and rectangular. A round battery pack may be easier to hold and fit better in your hand, while a rectangular one can be stored flat in your bag without taking up too much space.
Tips For Using Portable Power Products
To ensure the longevity of your portable power pack, charge it regularly and store it in a cool, dry place.
Always use charging cables that are compatible with your device and the charger.
If possible, avoid charging your phone or tablet while using it to maximize battery life.
Be mindful of safety precautions when using lithium-ion battery packs; never puncture or expose them to extreme heat or water.
Charging And Maintenance Tips
Keeping your portable power pack charged and properly maintained is crucial for extending its lifespan. Here are some tips to ensure your power station remains reliable and ready when you need it:
Charge the power bank before use: It's essential to charge it fully before using a new or fully discharged battery pack. Always read the charging instructions on the product label carefully.
Use compatible charging cables: A suitable charging cable for your portable battery can help maximize its charging speed while minimizing potential damage to the device and battery.
Keep it cool: Keeping your power bank in a cool place can help maintain its performance and extend its lifespan. Avoid exposing it to direct sunlight or high temperatures.
Don't overcharge or drain completely: Overcharging or draining your portable battery pack can cause damage to the battery cells, reducing their lifespan.
Keep an eye on the state of charge: Regularly monitoring the state of charge of your power station ensures that you always have enough juice when you need it.
Store correctly: When storing your portable charger, ensure it's in a dry and cool place away from other electronic devices, as it might impact its performance.
By following these simple steps, you can keep your portable power pack in top condition for longer and ensure you're never caught without a charged phone again!
Safety Precautions
As with any electronic device, following safety guidelines when using portable power banks is crucial. Here are some safety precautions to consider:
Avoid overcharging: Do not leave your power pack plugged in for extended periods once your device is fully charged.
Avoid water and high temperatures: Portable battery packs should be kept from water and extreme heat sources.
Store them properly: When not in use, store portable power banks in a cool, dry place.
Use the correct charging cord: Always use the original or compatible charging cables provided with your device or power bank.
Don't puncture or damage the battery pack: Avoid dropping, crushing, piercing, or otherwise damaging it, as it can cause a spark or explosion.
Following these simple safety precautions, you can keep yourself and your devices safe while using portable power solutions.
Maximizing The Life Of Your Portable Power Pack
To ensure your portable power bank lasts as long as possible, following a few simple steps is essential. Firstly, only charge the device when necessary and avoid charging it unnecessarily or leaving it plugged in for extended periods.
Secondly, keep the power pack in a cool and dry place out of direct sunlight or heat sources, which can cause damage to the battery over time.
Another effective way to maximize the life of your portable power pack is by regularly checking its state of charge and ensuring that it doesn't completely discharge before recharging.
This helps maintain healthy battery cycles and improves overall durability.
By implementing these simple tips into your routine use of a portable power pack, you can extend its lifespan while keeping your smartphone charged up when on the go!
Conclusion And Final Thoughts: Make The Most Of Your Portable Power For Smartphones
Having a portable power source is essential for anyone who uses their smartphone regularly. With the right information and tips, you can choose the perfect power bank or USB charger to suit your needs.
When selecting a portable power product, remember to look for essential features like battery capacity, charging speed, and safety mechanisms.