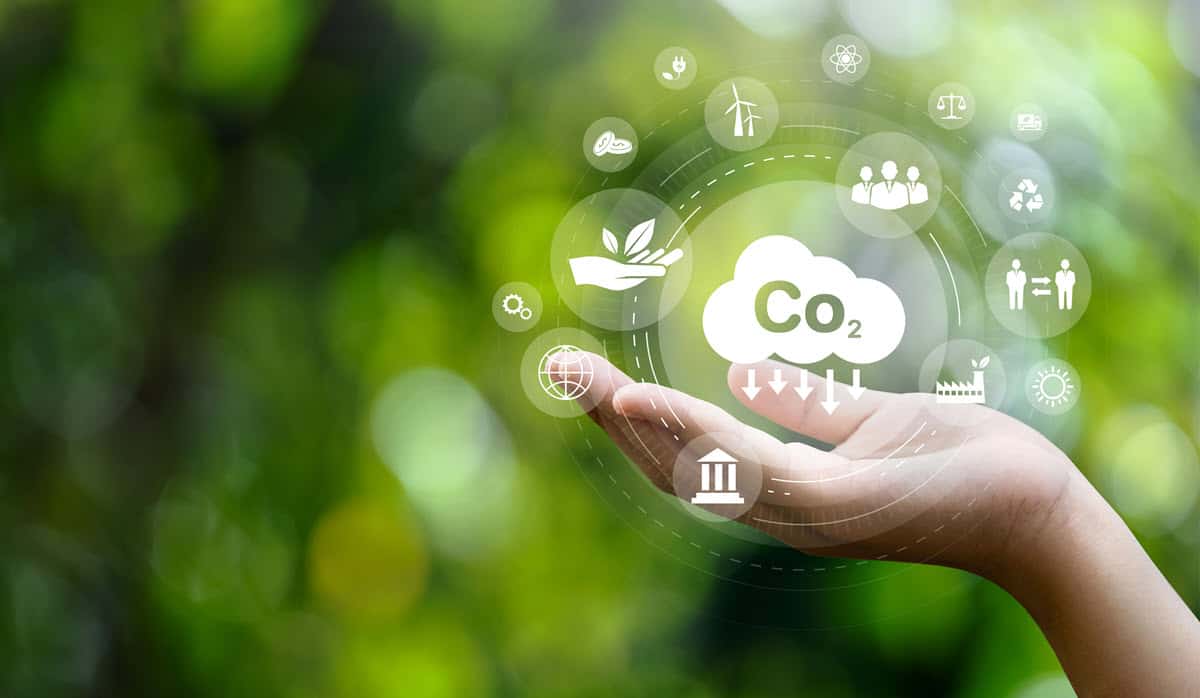 Eco-Friendly Portable Power
We're living in a world where energy consumption is constantly on the rise, and the search for cleaner, greener alternatives have become more important than ever. One area where eco-friendly advancements are making a splash is portable power products. These nifty gadgets are perfect for those who want to stay connected and charged-up while also reducing their environmental impact.
In this article, we'll explore 9 eco-friendly portable power products that are turning heads and raising the bar for environmentally-conscious adventurers. So, buckle up and get ready to learn about the future of clean, green energy on the go!
Solar-Powered Chargers
Solar-powered chargers are a fantastic way to keep your gadgets powered up without relying on traditional energy sources. By converting sunlight into electricity, these chargers can give your devices the juice they need while helping you reduce your carbon footprint. Some popular solar-powered chargers include:
Goal Zero Nomad Series: These foldable solar panels come in various sizes and capacities, perfect for different devices and charging needs.
BioLite SolarPanel 5+: With its built-in battery, this solar charger can store energy for later use, making it an ideal solution for cloudy days or nighttime charging.
Hand-Crank Chargers
Want to get some exercise while charging your devices? Hand-crank chargers may be just the ticket! These portable power solutions use kinetic energy generated by cranking a handle to charge your gadgets. Here are a couple of popular options:
Eton FRX5-BT Emergency Weather Radio: This all-in-one device features a hand-crank charger, a solar panel, and an AM/FM/NOAA weather radio, making it a must-have for outdoor enthusiasts.
K-TOR Power Box: A pedal-powered generator, this device can charge your devices while giving your legs a workout.
Water-Powered Chargers
Harnessing the power of flowing water, these innovative chargers offer a unique and eco-friendly way to keep your devices charged. Examples include:
Estream Portable Hydro Generator: Perfect for adventurers who love spending time near rivers and streams, this portable generator can charge your devices using the power of flowing water.
Blue Freedom Portable Hydroelectric Power Plant: A compact, lightweight solution, this power plant can provide clean energy from a flowing water source.
Wind-Powered Chargers
With wind-powered chargers, you can harness the power of the wind to keep your devices charged and ready to go. Some options to consider are:
Trinity Portable Wind Turbine Power Station: This sleek and compact turbine can generate electricity in winds as low as 4 mph, making it a versatile option for various conditions.
Waterlily Turbine: Originally designed for water, this versatile turbine can also be used with wind power, offering flexibility in different environments.
Biodegradable Power Banks
Biodegradable power banks take eco-friendly portable power to a new level by ensuring that their disposal doesn't harm the environment. One such option is:
The Gomi Charger: Made from recycled and biodegradable materials, this power bank is not only eco-friendly in its energy storage but also in its end-of-life disposal.
Fuel Cell Chargers
Fuel cell chargers
utilize hydrogen to generate electricity, offering a clean and efficient way to keep your devices charged. These cutting-edge chargers are gaining popularity thanks to their eco-friendly credentials. A couple of options to explore include:
myFC PowerTrekk: This fuel cell charger uses water and a small fuel pack to produce electricity, making it an innovative solution for off-grid adventures.
Horizon MiniPak: Compact and lightweight, this fuel cell charger is perfect for those who want a clean and portable power solution without sacrificing performance.
Frequently Asked Questions
Which eco-friendly portable power product is best for me?
It depends on your specific needs, preferences, and the environment you'll be using it. Solar chargers work well in sunny conditions, while wind or water-powered chargers might be better suited for certain outdoor adventures. Fuel cell chargers offer a reliable source of power in various conditions, while biodegradable power banks are great for those who prioritize environmental sustainability.
Can eco-friendly portable power products fully replace traditional chargers?
While they may not completely replace traditional chargers in every situation, eco-friendly portable power products can significantly reduce your reliance on non-renewable energy sources, making them an excellent alternative for environmentally-conscious individuals.
How do I choose the right capacity for my eco-friendly portable power product?
Consider the devices you'll be charging and their power requirements. You'll want a power solution that can provide enough energy to charge your devices multiple times. Also, consider factors like the charging speed, durability, and overall efficiency of the charger before making your decision.
Check out our portable power stations and solar generator posts to learn more about the environmentally friendly options that are available.
Final Thoughts on Eco-Friendly Portable Power Products
Eco-friendly portable power products are a game-changer for those looking to stay connected while reducing their environmental impact. With options like solar, hand-crank, water, wind, biodegradable, and fuel cell chargers, there's something for everyone, no matter your adventure or lifestyle. By choosing one (or more) of these eco-friendly portable power options, you'll be taking a step toward a greener, more sustainable future. So, go ahead and give Mother Earth a break by embracing the power of clean, green energy on the go!
Sale
Bestseller No. 1
RETMSR Portable Charger, Power Bank 30000mAh Battery Pack with 22.5W Fast Charging, 4 Outputs External Charger PD 20W USB C for iPhone, Samsung, Pad Mini, and More
Ultra High Cell Capacity: Portable phone charger installed massive 30000mAh Li-ion battery pack, can charge 10 times for iPhone 8, 7 times for iPhone 12, 6 times for Samsung S9, 3 times for Pad mini 5, also works for other device like headphones, speakers, game switch.
High Speed Charging: USB-A1 22.5W and PD 20W USB C output, full charge your iPhone XR in 40 min, can charge 4 devices simultaneously. With micro USB 18W, Type-C 20W dual input methods, only need 6H to refuel this power bank by 20W adapter.
Bright LED Flashlight: Embedded 4 led beads make uniform light, 1.2W 120 lumen 120H long lasting, has strong, soft, SOS, strobe four modes, helps you send emergency signals, widely for camping, hiking, car repair, machine tools and other.
Durable Enough: The premium battery has over 1100 recharging times, intelligent protect system, adapt the highest-grade PC shell material, anti pressure and scratch. Proper 6.77×3.43×1 in size, 1.05 lb light weight, comfortably fit in your palm or bag.
What You Get: 1x 30000mAh portable charger, 1x Type-C cable; 1x user manual, our worry-free 12 month guarantee and 7 Day/ 24H friendly customer service. If you have any problems, please contact us and we will solve it within 12H, thanks.
Sale
Bestseller No. 2
BESKAR USB Clip on Fan, Portable Small Fan with Cord Powered, 3 Speeds Strong Airflow, with Sturdy Clamp, Quiet Personal Desk Fan
【Powerful Wind & Low Noise】—— This clip fan is built in upgraded brushless motor, small but mighty and feel the airflow 10ft away. The maximum working decibel is just 40db, it will not disturb you at all when you are working or sleeping.
【Strong Grip Clamp】—— Easily clip on to any surface, even running upside down and still be adjusted to point in every direction. This personal fan comes equipped easy-to-open clamp, which can clip on objective of thickness within 2.5 inches. Moreover, the soft rubber on clamp will never cause any scratch.
【High Compatibility USB-powered 】:The SmartDevil USB fan is powered by USB Cord and compatible with PC/laptop, power bank, AC adapter, car charger and other USB-enabled power supply.USB fan is energy-saving and environmentally friendly. (Note:This fan does not carry a battery)
【Space-saving Design 】——Small compact clip & desk 2-in-1 fan fits into any room corner without taking up too much space, a welcome addition to your bedroom, study, office, etc.
【360 Degree Rotation & 18-Month Warranty】—— 360 degree vertical and horizontal adjustment, enjoying the cool air from any directions and keeping you cool all the time. Our provide worry-free 18-month warranty and friendly customer service. Please feel free to contact us if any problems. We'll reply in 24 hours.
Sale
Bestseller No. 3
Nimble Champ 5K Portable Charger, 15W USB-C Fast Charging Power Bank Compatible with iPhone, iPad, Android and More, Made from Recycled Plastic
Ultra Compact: No bigger than a credit card. This 5,200 mAh battery packs more power than chargers twice its size. Easily fits in any pocket or bag for reliable power wherever you need it. Up to 3 full phone charges.
Fast Charging: Features USB-C 15W high-speed power to charge iPhone, iPad, Samsung, Android devices and more. Also equipped with a USB-A port if you need to charge a second device.
Sustainable Materials: Made from recycled plastic, saving -7.5 lb of CO2 per unit.
Eco-friendly Packaging: Made with biodegradable, recycled scrap paper. Zero harmful inks or dyes.
E-Waste Recycling: Includes a mailer bag to responsibly recycled your old tech gadgets.
Bestseller No. 4
ZeroKor Portable Power Bank with AC Outlet, 65W/110V External Battery Pack 24000mAh/88.8Wh Power Pack, Portable Power Source Supply Backup for Outdoor Tent Camping Home Office
🌍【Portable AC Power Bank and Easy to Carry】Equipped with a lithium-ion battery pack 88.8Wh/24,000mAh(AC+DC+USB OUTPUT Total),1*110V/65W AC outlet , unit can power your laptop, mini-fan and other devices which need AC output, as a creative outdoor power bank, about 1.6 lbs Only ,We can easily put it in our backpack or car ,Rated power is 65W(Tips:AC output needs to be turned on or off manually. If DC output is only turned on and no electronics are connected, the portable power bank will be turned off within 20 seconds)
🌍【Portable Laptop Charger with Multiple Charging Ports】With 1* 110V/65Watt Max AC Outlet, 1* DC Output (9V~12.6V/10A MAX), USB-2 port 5V/2.1A Max, 1*quick charge USB-1 port(5V/3A 9V/2A MAX), Which means the unit can power your multiple devices at once Such as your smartphone, tablet, laptop, camera, drones and more (AC POWER≤65W),Flashlight with reading mode , SOS mode for emergency(NOTE:If your devices need air compressor to work,We recommend that you purchase more powerful power station)
🌍【Three Charging Ways, Can become Solar Battery Pack】ZeroKor portable battery power bank can be recharged by wall AC Outlet(DC5521 15V/2A Max),DC5521 13V-16V output solar panel(solar panel purchased separately) ,12V Car Charging Cable Adapter(included), Take the power bank outdoor to avoid power shortage(Tips:Please kindly note that the portable laptop charger can only charge/power your devices that less than 65 Watts, please check the running power of your laptop before use)
🌍【Configure Multiple Protection Mechanisms, Run More Safely】Built in BMS, ZeroKor portable power bank with AC outlet features short circuit protection, over-current protection, over-voltage protection, overload protection . The portable AC outlet design make it more suitable for Tent camping van life adventure
🌍【Ideal Gift for your Family and friends, 7*24 hr customer care service】The larger power bank is a Holiday Gift For Friends Or Family Member Who Loves Traveling Outdoor. We Offer Professional Customer Assistance to Our Honored Customer And 12 months Warranty,Package includes 1× Zerokor 24,000mAh portable AC power bank, 1× Wall AC adapter, 1× Cigarette lighter , 1× 12V Car Charging Cable, 1×User Manual(Solar panels not included).